Jak de Priester in die warm en intieme atmosfeer van die Musiekskuur! Jak se loopbaan het begin in 2003 na hy die ATKV Crescendo Kompetisie gewen het, dit het hom die geleentheid gegee om sy eerste album getiteld 'Sally Williams Nougat' op te neem.
Datum:- 31 Augustus 2018
Tyd:- 19:30
Toegang:- R145
Is jy opsoek na 'n gesellige plekkie om in te bly in Moreleta Park ?? kliek hier !!
---
Is u opsoek na goedkoop vliegtuig kaartjies of wil u graag 'n motor huur?Besoek SKY.co.za nou!
---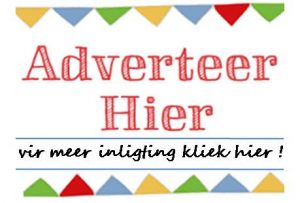 Na 13 Jaar, 8 albums, 1 digbundel, 'n koffietafel-woordkuns boek en verskeie verhoorgproduksies later is Jak se loopbaan steeds besig om te groei.
Sy is ook die skrywer en sanger van die temalied van die bekende Afrikaanse dramareeks 'Binnelanders' wat uitgesaai word op KYKNET, hy skryf ook die temalied vir die KYKNET programme '10 uit 10' asook 'Reis na Gister' waarvan hy ook die aanbieder is sedert 2012. Jak word ook genoem die 'Brooklyn Poet' omdat sy lirieke bekende landmerke bevat soos die 'Groenkloof Spar' en die 'Brooklyn Mall'. Jak is bekend vir sy lirieke van sy musiek omrede dit gaan oor gebeurtenisse waarmee meeste mense hulself mee kan vereenselwig.
Adres:- Rockwood Theatre, Shop F92, Parkview Shopping Centre, Cnr Garsfontein Road and Netcare Street, Moreleta Park, Pretoria East, 0181
GPS Koordinate:- 25.8172° S, 28.3035° E
Kontak:- 012 368 1555
Kaartjies kan bespreek word by Rockwood Theatre !!
Hy is 'n baie diverse kunstenaar (en akteur!) wat van dorp tot dorp toer met sy 'band' of pianis. Jak se vertonings is vol komedie, nostalgie en beste van alles 'beautiful' musiek!
---
SA-Radio.com
Om jou gebeurtenis, konsert of konsert te lys,
kontak SA-Radio.com
Om ons giggids te ontvang,Skryf hier in GRATIS!
---